osctrl
What is osctrl?
osctrl is a fast and efficient osquery management solution, implementing its remote API as TLS endpoint.
With osctrl you are able to:
Monitor all your systems running osquery,
Distribute osquery configuration fast across all your enrolled nodes,
Collect all the status and result logs, whether you want to store them or forward them to a different system (Splunk, ELK, Kafka, Graylog…),
Run quasi-real-time on-demand queries in your selected enrolled nodes,
Carve files or directories from your enrolled nodes.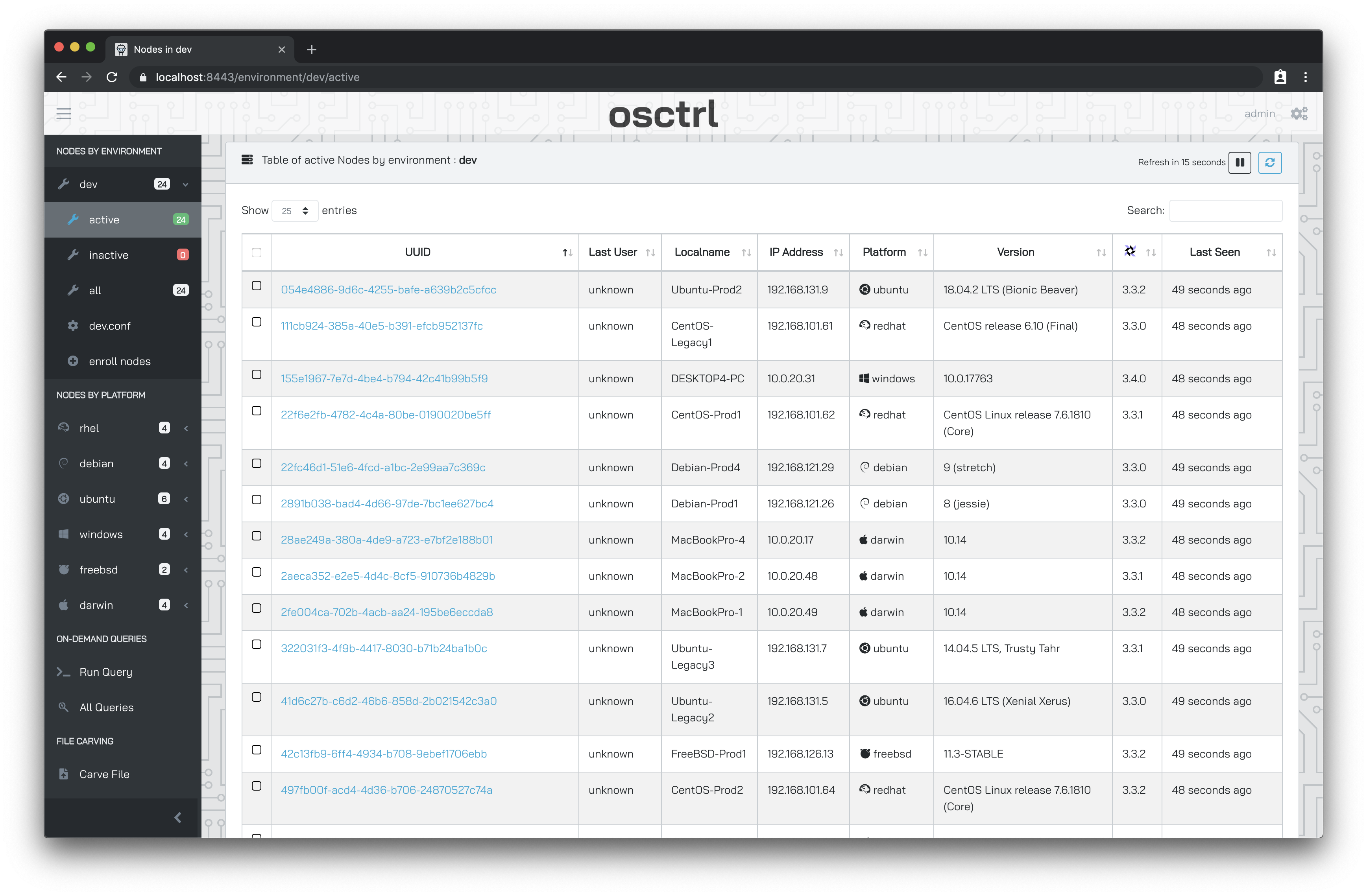 osctrl has been designed to work as a scalable and reliable solution. It has been used successfully in networks from hundreds to hundreds of thousands nodes.
Give it a try!